Our radiothon special this year will feature special guest Jacqui Alexander of Post Magazine joining us in the studio....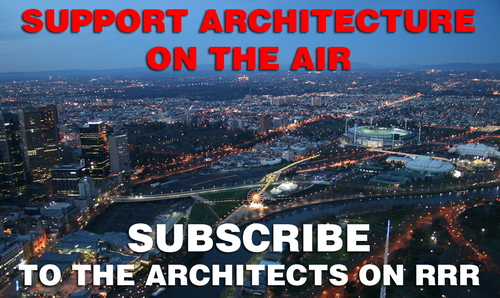 CALL IN and subsrcibe to The Architects and RRR during the show, 7pm-8pm Tue 21 August
you can also subscribe online via the website
if you can't sunscribe during the radiothon special, you can do this at anytime during the radiothon period.
thank you for supporting Architecture on the Radio, and the vital part RRR plays in the community
and don't forget next week we are broadcasting from the Venice Biennale!!