Tue, 30 September 2014
Dirty Deeds - 21 September 2014
Laurel, Olive and Digga give tips on what to look for when buying plants this spring. They also discuss their gardens and give advice to callers.
---
Tue, 30 September 2014
Dirty Deeds - 14 September 2014
Laurel, Olive and Huen discuss the "disappearing" backyard and some alternatives. They also discuss their gardens and give advice to callers.
---
Tue, 30 September 2014
The Architects - Show 431 - Review Show
REVIEW SHOW
News: The Rosa Barba Landscape Prize was awarded to TCL and New Zealand firm, Wraight + Associates (WA) for the 2011 transformation of Auckland"s waterfront.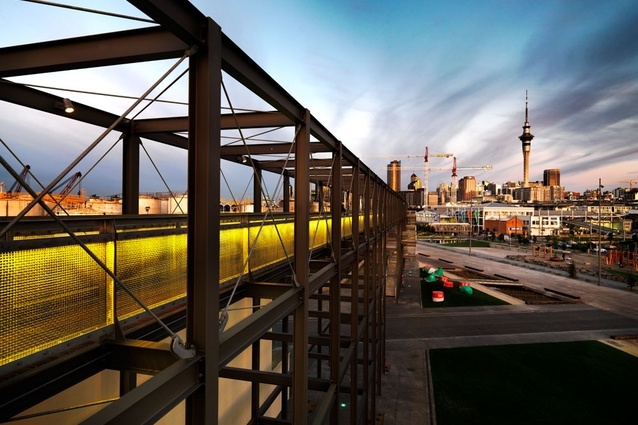 TCL and Wraight + Associates, transformation of Auckland"s waterfront.
Images: Jonny Davis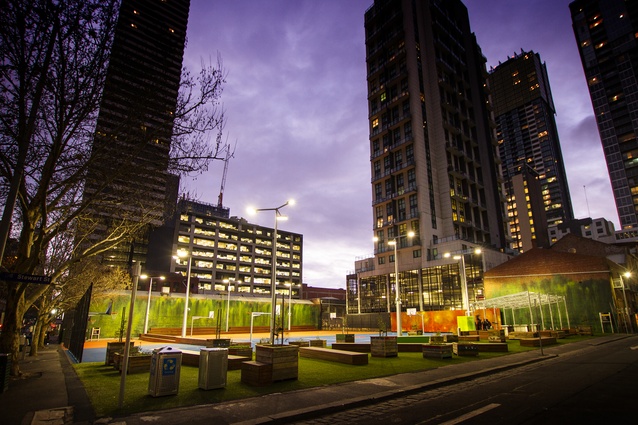 Peter Elliott Architecture + Urban Design with artwork by Ash Keating: A'Beckett Urban Square
Image: Ash Keating
JCB's Upper House Apartments, Melbourne (image Stuart Harrison)
New apartment design guidelines NSW: Balconies mandatory, car parking slashed
Events
"Innovation through Architecture: an open studio tour", Friday 31st October 2014; 10am - 4.30pm, Consider this as a voyeuristic insight into the inner workings of the best architectural practices this city has to offer. Melbourne Architours will guide you into the offices of four leading firms for this unique one-off tour for the City of Melbourne's Melbourne Knowledge Week. In collaboration with the Victorian chapter of the Australian Institute of Architects (AIA) during the Melbourne Architecture Annual (MA|A), we will be taking tour attendees behind the scenes into the studios of ARM, Molecule, JCBA & BKK, Should you require more information, FMI: melb@architours.com.au

The next Process is happening on Monday 6th October at Loop Bar, This October, PROCESS looks at ways in which architecture is shared outside of its own bubble. Events, publications/ blogs and social media - the mediums are many. In a realm that is some parts marketing, some parts celebration, and many parts advocacy, no-one can argue the benefits of media as a communication tool. Who are the people who bring design to others? How is architecture portrayed, and who is the audience? Join us to hear Nic Granleese, AGIIDeas and OPENHAUS discuss design engagement with the general public, and examine the successes and areas we can improve.

Jeanne Gang speaks in Melbourne Tue Oct 7 at University of Melbourne
---
Tue, 30 September 2014
Plato's Cave - 29 September 2014
Jodorowsky's Dune, Tom at the Farm and The Infinite Man are reviewed. With Cerise Howard, Thomas Caldwell, Josh Nelson and Tara Judah.
---
Mon, 29 September 2014
Einstein A Go Go 28th September 2014
Hosts: Dr Shane, Dr Sila, Dr Chromo, Dr Adam.
News items: Artificial sweeteners and your gut micro biota, botox use with cerebral palsy, The FOXP2 gene and conscious verses unconscious learning, The northern hemisphere jet stream and its interaction with climate change.
Bonus news item: Have you planted your tomato's yet?
First Guests: Emma Bland (Physics PhD Student who is using the new radar for research) and Dr. Andrew McDonald (Space Physicist using the radar and was also involved in various construction aspects) An award-winning new Australian digital radar has been designed and built by La Trobe University electronic engineers and physicists leading a five-member consortium of universities and government organisations.
Bonus news items: The Mars mission undertaken by India, Giant worm slurping leech filmed for the first time, The Ignoble prizes.
Science is everywhere, including:
http://www.rrr.org.au/program/einstein-a-go-go/
http://rrrfm.libsyn.com/category/Einstein%20A%20Go%20Go
and RRR 102.7mHz FM
---
Fri, 26 September 2014
Breakfasters - 22 -26 September 2014
Comedian Lisa-Skye shares some latex gloves for "Show and Tell" ahead of her fringe festival show "Art, Sex and Snacks". The Breakfasters analyse the major papers, and dissect the week's news and how it is reported on. On "Weird Science" Dr. Jen reveals the findings of a study that has some startling revelations about coffee and ahead of his appearance at the AFL Grand Final parade Dave Lawson talks all things Grand Final week.
---
Fri, 26 September 2014
ZERO-G EPISODE: #995 22 September 2014
Zero G #995 THE POD SPRINGS OPEN

Science Fiction, Fantasy and Historical Radio with Rob Jan. This week: we take off in the tardis with some DOCTOR WHO recaps, and an interview with ROB LLOYD and JENNIFER LUSK about their Melbourne Fringe Festival show, WHO ARE YOU SUPPOSED TO BE?, and more!

For playlists, show notes, the T.V Geek and news see the 3RRR website at http://www.rrr.org.au/program/zero-g/playlists and follow @zerogrobjan on Twitter.

Subscribe via the iTunes store here.

Zero G broadcasts live from Melbourne Australia on Mondays at 1pm AEST on 3RRR (102.7FM). To stream or to find out more, go to http://www.rrr.org.au
---
Wed, 24 September 2014
Plato's Cave - 22 September 2014
The Godfather Trilogy special episode. To coincide with the films' 35mm restoration screenings at ACMI, the team takes an in-depth look at Francis Ford Coppola's classic trilogy. With Josh Nelson, Cerise Howard, Thomas Caldwell and Tara Judah.
---
Tue, 23 September 2014
The Architects - Show 430 - Wilson Architects
Education + Public Space
Hamilton Wilson from Wilson Architects joins us on the phone from Brisbane, regarding the Design Speaks 'Old School / New School ' symposium
Christof Mayer from Raumlabor joins us in the studio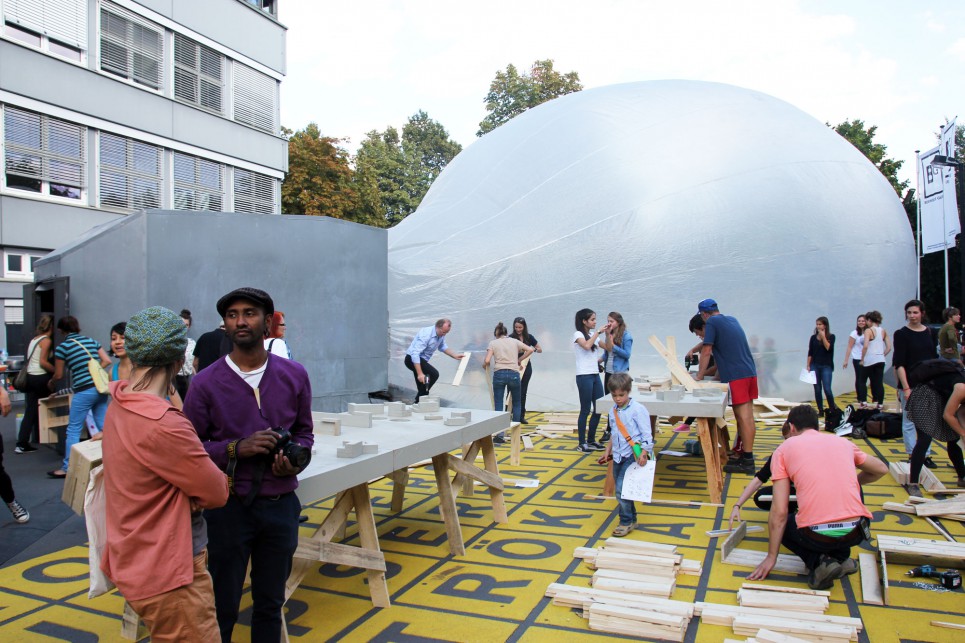 Raumlabor's 2013 University of Sydney lecture
NEWS AND EVENTS
MID CENTURY MODERN on at NGVi - great
New Architects Melbourne - to be held on Friday 26th September at SL Architecture. Gurners Lane, 459 Lt Collins Street, Melbourne 3000.
Tickets are now on sale for the National Architecture Awards Thu 6 Nov, Darwin, the night-of-nights of Australian architecture, celebrating the best and boldest designs of the year. Tickets available from the AIA website - https://dynamic.architecture.com.au/eregister/?id=4954
MADA events: 1) Mitsubishi Seminar 2014- Interactive Futures Glimpses from Japan Featuring a panel on "Shifts in Interaction with the Built Environment" Monday 27 October at the Monash Law Chambers.
2) Public Lecture by CAt: Kazuhiko Kojima and Kazuko Akamatsu 6:30pm Tuesday 28 October at the State Library of Victoria Village Roadshow Theatrette
Volunteer at the Robin Boyd Foundation
Tapestry design prize
Melbourne Bike Cabs - crowd funding campaign to help fund the project. Check out his video on the pozible website. http://www.pozible.com/project/182517 - We would love for you to help us by pledging
PIN-UP is excited to announce a new iteration of its program – PIN-UP ROAMING. After four years at The Compound Interest in Collingwood, Pin-up will be moving to a 'roaming' model from 2015. PIN-UP ROAMING embraces a collaborative, networked model of project-driven exhibitions, events and workshops that will occur regularly at temporal, like-minded spaces across Melbourne and beyond. Join us for PIN-UP's end of year exhibition and farewell at the Compound in early December when the Pin-up warehouse space will be transformed by a series of invited installations that engage with the notion of 'roaming' curated by the Pin-up team.
---
Mon, 22 September 2014
ZERO-G EPISODE: #994 15 September 2014
Zero G #994 A PODDY WITH A FRINGE ON TOP

Science Fiction, Fantasy and Historical Radio with Rob Jan. This week: live chats about the undead in an interview with Dan from THE WALKING DEAD show at Melb Fringe; we transcend time but mainly space with Rowena from the Fringe show A FOUR-EYED GUIDE TO THE GALAXY; and delve into the depths of horror noir with comic FATALE, and more!

For playlists, show notes, the T.V Geek and news see the 3RRR website at http://www.rrr.org.au/program/zero-g/playlists and follow @zerogrobjan on Twitter.

Subscribe via the iTunes store here.

Zero G broadcasts live from Melbourne Australia on Mondays at 1pm AEST on 3RRR (102.7FM). To stream or to find out more, go to http://www.rrr.org.au
---