Mon, 30 June 2014
Einstein A Go Go - 29 June 2014
Dr Shane, Dr Dyani, Dr Lauren and Chris KP bring you the week's hot science: athletes (and monkeys) on a streak, contagious social media moods and the ethics of studying usage, neanderthal poo, the effects of concussion during sports and how LEDs work and how they're appearing in more & more places.
The team talk to Johanna Fraser, postdoctoral researcher at the Monash University School of Biomedical Sciences. Johanna is a virologist, and has a keen interest in understanding how viruses interact with infected cells. She is particularly interested in dengue virus, and developing antiviral drugs that inhibit dengue virus replication.
Then, the crew talk to Rob Moodie, Professor of Public Health at the Melbourne School of Population Health, University of Melbourne, about tobacco culture persisting in various parts of the world.
Program page: http://www.rrr.org.au/program/einstein-a-go-go/
Facebook page: Einstein A Go Go
Twitter: https://twitter.com/einstein_agogo
---
Sun, 29 June 2014
Eat It - 29 June 2014
On today's show we were joined by musician and performer David Chong about his upcoming run of events as part of the Acrobat performance series, titled A Dining Room Tale. We spoke about his background as an Australian-born world traveller, and what the show will encompass.
Next up we spoke to a slightly sick John at a very wet Vic Market.
Finally today we spoke to Malcolm Starritt from Womboota Pastoral. Malcolm's family have been farming sheep and cattle for generations, and we spoke about his farmland, the extraordinary difficulties that farmers face in times of drought, and what actually fills the average day of a sheep farmer.
---
Sun, 29 June 2014
Dirty Deeds - 29 June 2014
Digga, Laurel and Olive host special guest Marilyn Bull, author of "Flora of Melbourne" (Hyland House Publishing) and discuss the latest edition. The team also discuss their gardens and give advice to callers on a range of topics.
---
Sun, 29 June 2014
Radio Marinara 27 June 2014
We'll be speaking with Jeff Nottle, spokesperson for the Preserve Westernport Action Group about the proposed international container terminal at Hastings and what it might mean for Westernport's residents – those who live above and below the water.
Watermark is a new thought-provoking film that explores our inextricable relationship to water and asks "How does water shape us and how do we shape water?" Covering great waterways alongside human-made inventions, Watermark pays witness to spiritual gatherings on the mighty Ganges, the untouched majesty of Northern British Columbia, and the industrial might of the Xiluodu Damn in China. We'll be speaking with filmmaker Jennifer Baichwal about this amazing piece of filmwork which screens at ACMI from 5-13 July.
And Dr Beach brings in some papers and stories to cover some latest marine research, including anxious crayfish and dolphins in captivity.
---
Fri, 27 June 2014
Breakfasters - 23 - 27 June 2014
Following the Megahertz' loss at this year's Community Cup, the Breakfasters re-cap the day's events. Ahead of the Melbourne Cabaret Festival Elise McCann discusses her cabaret show based on American comedian Lucille Ball called "Everybody Loves Lucy". Novelist Chris Flynn joins the Breakfasters to talk about his new book "The Glass Kingdom" which explores Australia's rural underbelly. In a slow week for theatrically released films, Breakfasters' resident film buff Thomas Caldwell discusses the DVD only release of the American independent thriller "Blue Ruin". Senior Lecturer of the School of Political and Social Inquiry at Monash University Ben Macqueen joins the Breakfasters to discuss exactly what the terrorist group Islamic State in Iraq and Syria (ISIS) is all about.
---
Thu, 26 June 2014
Is Your Brain Racist? Neuroethics with Neil Levy // Graeme Innes Reflects on Years as Commissioner // Right Now Radio


In the quad of Sydney University, where as a student Graeme Innes first became an advocator, Innes sits down with Rachel & Ben to reflect on his past eight and a half years as Commissioner.
Graeme Innes, Australia's Disability Discrimination Commissioner expresses concern for the sector after seeing funding steadily slow to a trickle since the mid 90's. Innes's position has been cut due the recent funding changes from the Government's 2014-15 budget.
Innes says that the decision not to fill his position is a worrying sign of more to come and thinks, 'there is significant chance we might see the gradual disappearance of portfolio commissioners.'
Portfolio positions can become public advocators for their sector & can communicate the lived experience of those they are representing. Innes says this is crucial when it comes down to advocating on particular policies, such as the NDIS.
Are we racist without even realising it? Do our brains unconsciously hold racist views? Neil Levy from the Florey Institute answers yes.
Levy sits down with Evelyn to explain the neuroscience behind racism and how we can come to hold explicit & implicit racist beliefs.
Through conditioning and our surroundings, human brains naturally categorise & stereotype, often leading to unconscious discriminatory bias. You can test your brain's implicitly held views by taking this test.
But don't panic yet! Levy explains how affirmative action & questioning our unconscious decisions can easily put your brain's implicit views back in step with your conscience.
For all the latest in human rights news, events & feature interviews, tune into Right Now Radio's podcast.
---
Wed, 25 June 2014
Byte Into IT - 25 June 2014
On this week's Byte:
Presented by Warren Davies, Lachlan Simpson, and Dan Salmon.
Keep up with all things Byte on Twitter, Facebook, and G+ - see you next week!
---
Wed, 25 June 2014
Plato's Cave - 23 June 2014
Frank, Cleo From 5 to 7 and The Two Faces of January are reviewed. With Josh Nelson, Thomas Caldwell, Tara Judah and Cerise Howard.
---
Tue, 24 June 2014
The Architects - Show 416 - Plan Melbourne
RE: PLAN MELBOURNE
We examine recent changes to Residential and other zones the State Govt has brought in, part of series of changes of the new PLAN MELBOURNE, the lastest strategic plan for Melbourne, seeks to implement.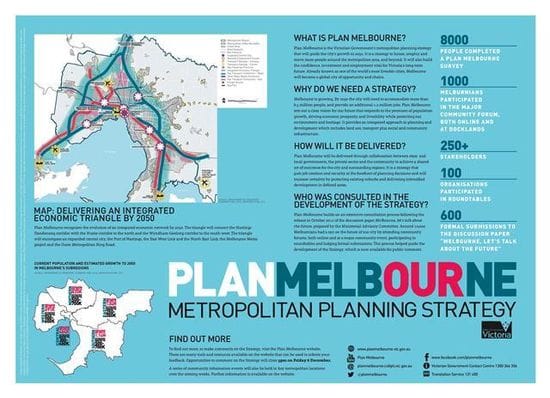 JOINING us:
Planning Consultant Roz Hansen
Related coverage:
http://www.theage.com.au/victoria/reform-locks-up-our-suburbs-20140614-3a4l4.html
http://www.theage.com.au/victoria/state-planning-panel-quits-in-protest-20131211-2z683.html
http://www.theage.com.au/victoria/plan-melbourne-wrong-way-go-back-20140325-35gd2.html
Recent government press release on near completion of re-zoning
ABC 7.30 Victoria story: 'Can Melbourne cope with 7 million and more?'
Further reading courtesy Ratio consultants:
New Residential Zones – Key Council Updates – May 2014
http://www.ratio.com.au/minister-for-planning-approves-new-residential-zones
http://www.ratio.com.au/panels-take-balanced-stance-on-residential-zones
http://www.ratio.com.au/plan-melbourne-finally-released
NEWS & EVENTS
• Victorian Architecture Awards this Friday 20th at the Awards dinner, tickets are booked out but you can follow on twitter #VicAwards
• RMIT End of Sem Design Studio Exh + Major Project Exh combined into ONE NIGHT EVENT at Design Hub on FRI 27th JUNE 6pm.
• Corresponding UMelb Exhibition on Friday 20th June starting 5:30pm at 757 Swanston Street.
• The Design Speaks Workplace/Worklife Forum on Tuesday, 15th July at the Spring Street Conference Centre
• DADo FILM society this WED night tickets to Oil Rocks available
---
Mon, 23 June 2014
ZERO-G EPISODE: #981 16 June 2014
Zero G #981 SLEEPING PODDY

Science Fiction, Fantasy and Historical Radio with Rob Jan. This week: edge of our seats for EDGE OF TOMORROW; magnificent malevolence with MALEFICENT, we farewell the voice of Shaggy, CASEY KASEM, and more!

For playlists, show notes, the T.V Geek and news see the 3RRR website at http://www.rrr.org.au/program/zero-g/playlists and follow @zerogrobjan on Twitter.

Subscribe via the iTunes store here.

Zero G broadcasts live from Melbourne Australia on Mondays at 1pm AEST on 3RRR (102.7FM). To stream or to find out more, go to http://www.rrr.org.au
---