Wed, 22 February 2012
The Architects - Show 313 - South Wharf Promenade
Mark Healy and Bruce Trethowan talk about South Wharf Promenade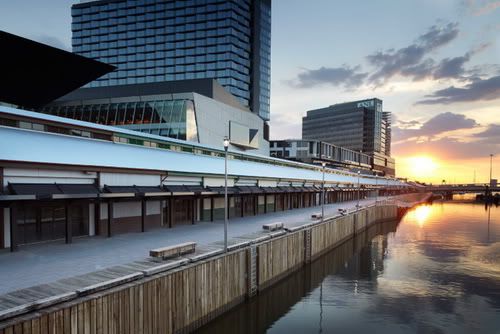 Mad Square exhibition at the NGV
NEWS
· The Victorian AIA councillors have been announced with our very own Stuart Harrison voted in to chapter council. Congrats also to: Ms Shelley Roberts, Tom Jordan, Jose Alfano, Alex Nock and the new president: Jon Clements.
· Vacancy rates for apartments are up, particularly Docklands and St Kilda Rd, whilst inner North and East are still low.
· New Joost greenhouse opens at Queensbury Sq on Southbank.
EVENTS
· POST mag 3 is out, a launch soon, Mar 8 - http://www.postmagazine.org FREE
· The Australian Guitar Duo will be performing at Walsh Street on March 6 and 8. Two recitals will be held in the courtyard at Walsh Street,
the former Boyd Family home at 290 Walsh Street, South Yarra. 8.00pm Tuesday 6th and Thursday 8th March 2012. Robin Boyd Foundation members $25.00, Students $15.00, Guests $30.00. Bookings: 
information@robinboyd.org.au or telephone 9820 9838
---